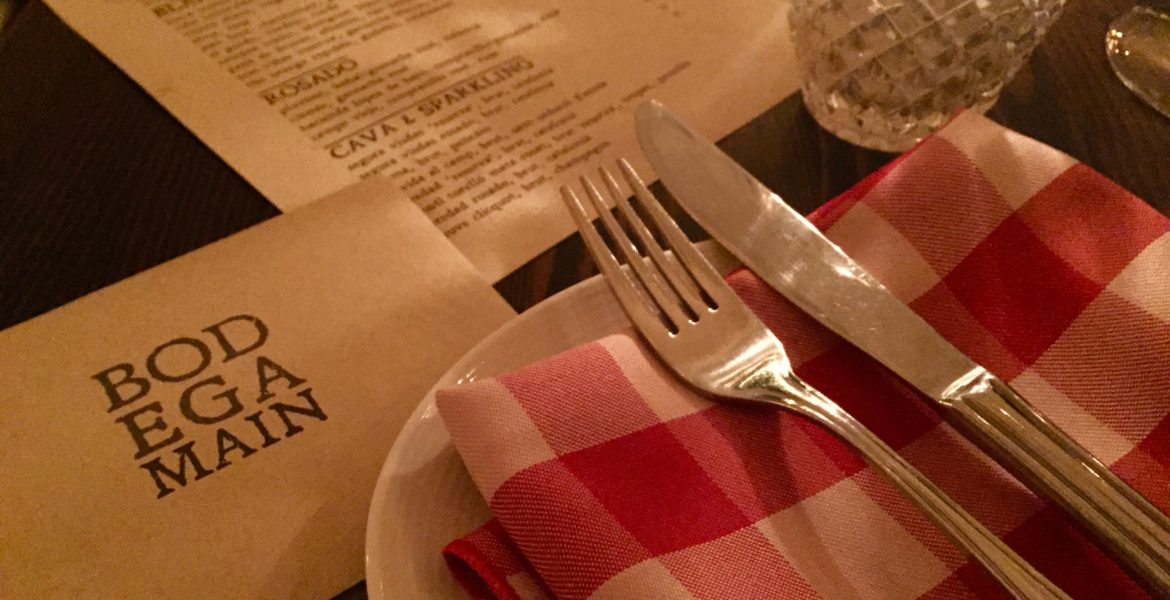 Restaurant Information
Restaurant: Bodega on Main
Address: 1014 Main St, Vancouver, BC V6A 2W1
Phone number: (604) 565-8815
Website: https://www.bodegaonmain.ca/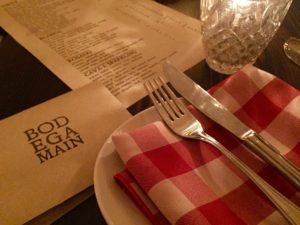 About Bodega on Main
Bodega on Main is well known for their authentic Spanish tapas in Vancouver. Serving both locally sourced fresh ingredients and imported specialties from aboard, their Spanish tapas are one of a kind combination of the best of both worlds. The interior of Bodega features a comfortable high ceiling and walls filled with a wide selection of curated art work. Within the venue is a basement bar that serves wine, beer and mixed drinks. Bodega on Main is a restaurant for lovely surprises. All you need to bring is your appetite.
Vegetable Tapas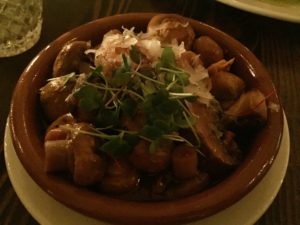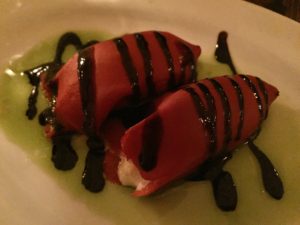 For our visit, we ordered a number of small tapas dishes to start. Bodega has a good selection of vegetable tapas dishes. The Champinones is a dish of sauteed mixed mushrooms, garlic, sherry and grated aged manchego. The Piquillos Rellenos features two piquillo peppers, stuffed with goat cheese, basil, dates and marcona almonds, placed on a special oil dressing and drizzled with a sweet tasting balsamic dressing. The ingredients were fresh and with a good amount of portion for two people.
Meat Tapas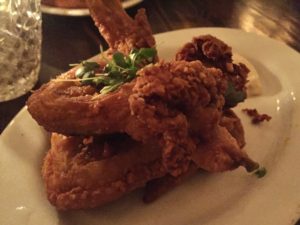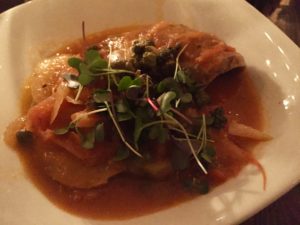 The Pollo Frito, aka fried chicken wings, was a guilty pleasure done perfect. While it was crunchy on the outside, the inside retained its tenderness. I was especially fond of the Lengua Estofada dish. It was beef tongue, tenderly cooked, with tomato, onion and to my surprise, capers. The combination was a "melt in the mouth" juicy and sweet tasting meat highlighted by the contrast of the capers. I will definitely order this dish again on my next visit.
Paellas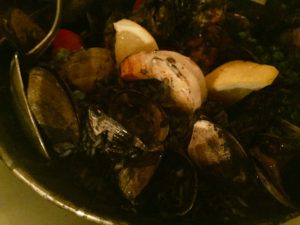 A visit to a Spanish restaurant cannot be complete without ordering a signature Spanish dish: Paellas. The Paellas at Bodega were quite a big portion. The menu says it is two servings per dish. We did end up packing half of the paella to take home. I would say it is even enough portion for four guests.
There were three kinds of Paella to choose from. We decided to try the Paella Negra, a squid ink rice paella with prawns, calamari, baby squid, mussels and clams. I must say I was amazed at the amount of seafood in the dish. It had two large prawns and an abundance of clams and mussels. The rice was very flavorful. I highly recommend being mindful of making a visit to the restroom to check for lips and teeth after.
I had a wonderful time dining at Bodega. The atmosphere and service were also lovely. I will surely visit again. The question is, how big of an appetite I need to bring this time so I can try everything else.
#BodegaonMain #Spanishtapas #Spanishrestaurant #Vancouverrestaurant #BCrestaurant #ExploreBC #romanticrestaurant #Paellas #CobraChomp #KailaSo #Vanfoodie #BodegaonMainReview