Address: 1109 Hamilton St, Vancouver, BC V6B 5P6
Website: https://elisasteak.com/
Elisa is probably one of the last remaining grander steakhouse in Vancouver next to Gotham Steakhouse. It is easy to love Elisa, not only a beautiful name, but beautiful food that tastes beautiful. This restaurant puts on a spectacular show every night where the food and chefs takes center stage – the grill. It was a wonderful evening to celebrate being one year older.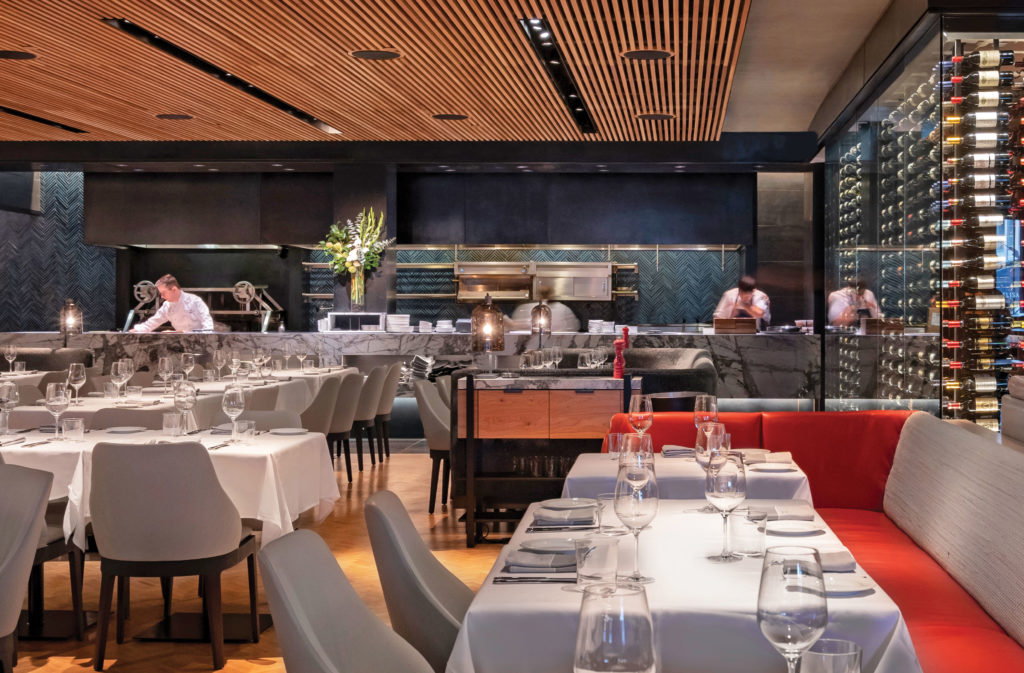 Starters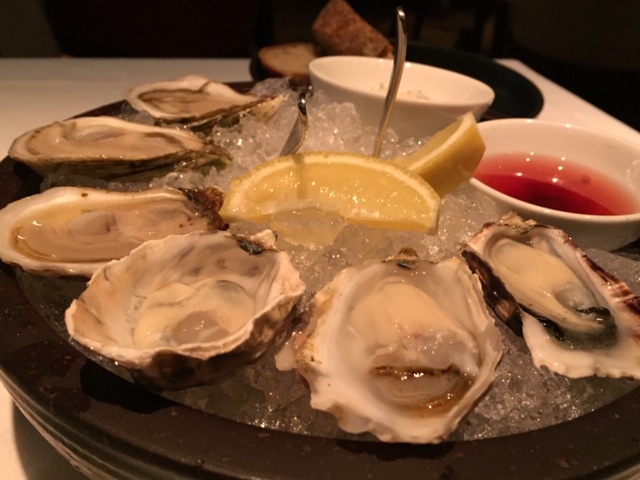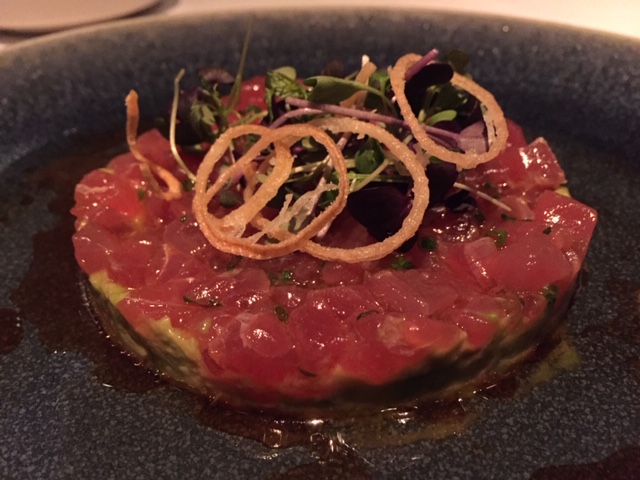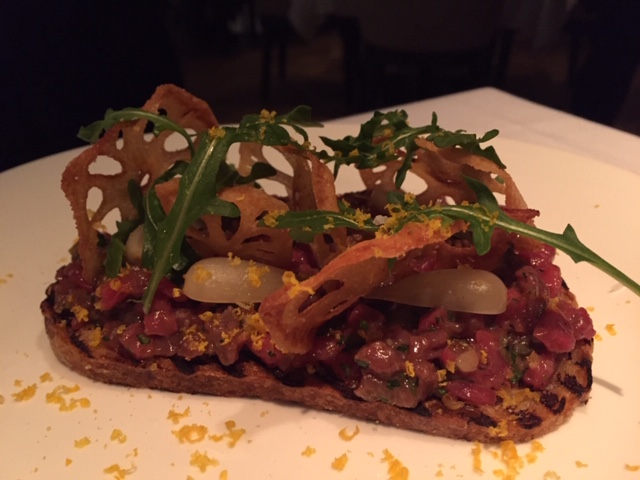 For starters to share, we ordered a couple of chilled dishes we find both familiar and adventurous. Pink Moon oysters from Prince Edward Island has a creamy and natural salty taste and ends with a smooth finish. BC Kusshi oyster meats are plump and firm, with a refreshed finish.
Both tartare dishes were well crafted. Yellowfin tartare has a thick layer of avacado underneath, giving it a buttery texture. Bison tartare paired with arugula leaves, pickled onions and lotus fries helped take away some of the heavy meaty taste, striking a great balance.
The Seafood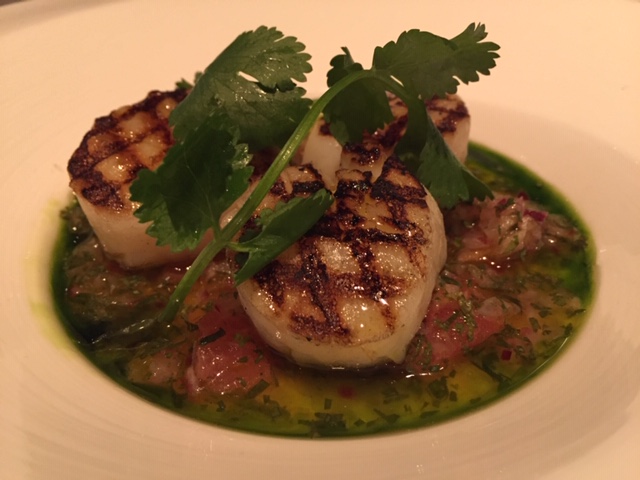 The scallops were a great surprise. Almost melt in the mouth scallops but are properly cooked to perfection. We contemplated how long the scallops stayed on the fire grill just so it has the grill markings. Something only Chef Ramsey would know but we are sure this plate would have made him proud.
The Steak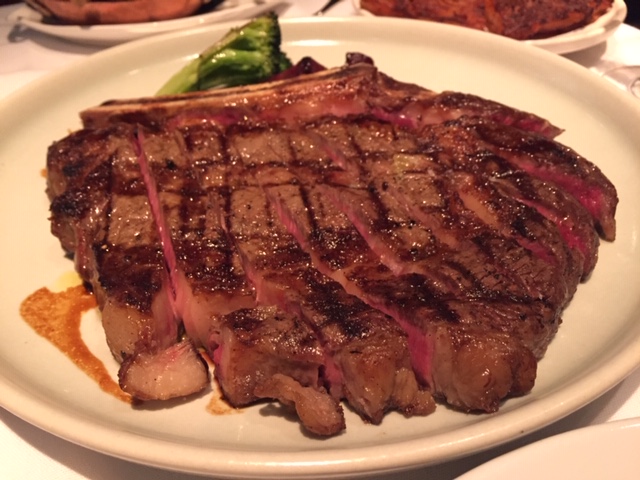 We decided to go with a shareable size steak so we can try a couple different dishes. This bone in rib eye piece was done medium rare and cut by kitchen for easy sharing (kudos to the details). Aged and tendered, this great quality piece of steak was expertly grilled to an evenly medium rare. hardened exterior was quite thin, leaving the piece as juicy as it can be. With some effort, parts of the meat closer to the bone can be cut out. The fat was evenly distributed as well.
Blue Dot. Check.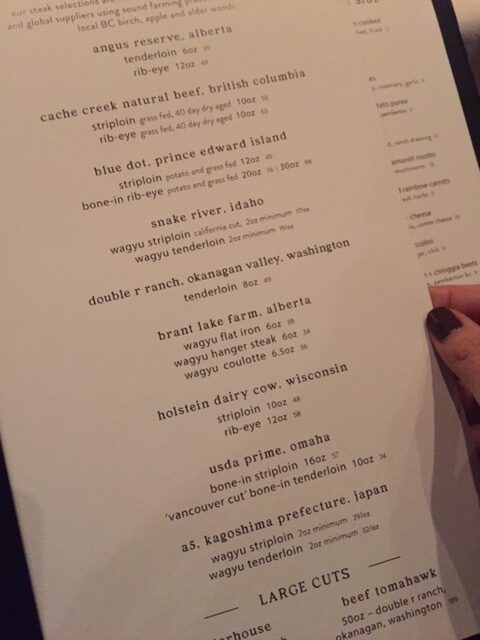 Blue Dot. Check. 10 other steaks to try. My oh my!
Review
Overall: 9/10 – It's not the restaurant. It's just being a Yaletown location, parking is to blame.
Service: 10/10 – It was a busy night but the staffs managed to stay focus and ensured experience was excellent. Constantly coming back to get water and drinks for us, cleaning off bread crumbs and so forth.
Food: 10/10 – I love all the dishes and to me they are all perfectly done.
Atmosphere: 9/10 – Open, clean and well decorated. The sofa seating was slightly weird for me because the table were a tad too low so my feet was sat in a way quite weirdly to sustain from hitting the beam of the table. But that's just me. Try to ask for a table seat with removable chairs if you are a taller person.
Thank you for the wonderful experience!