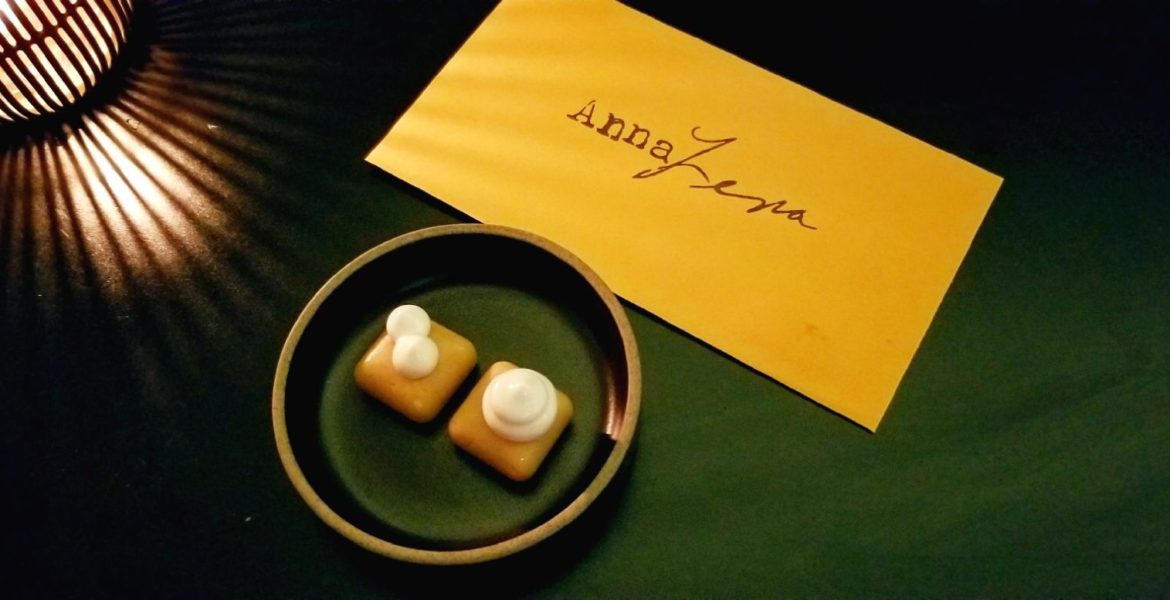 Restaurant Information
Restaurant: AnnaLena Restaurant
Address: 1809 West 1st Avenue, Vancouver, BC
Phone Number: 778 379 4052
Website: http://www.annalena.ca/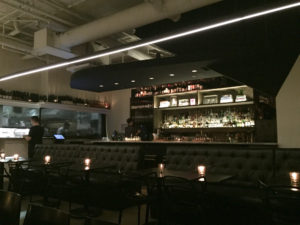 Upon a new autumn Sunday evening after a night out in town, Lady Luck finally bought us to AnnaLena. It is a restaurant we attempted to visit but never quite did because it was always fully reserved.
Located in the serene neighbourhood of Kitsilano, AnnaLena is a stylish modern eatery. They are famous for their award winning contemporary Canadian fare & creative cocktails with a worldly inspiration. Led by Executive Chef Michael Robbins, the team of the AnnaLena Kitchen fires up culinary creations that are not only delicious and beautiful, they introduce surprising elements into each dish with masterful techniques and a pleasurable sense of adventure.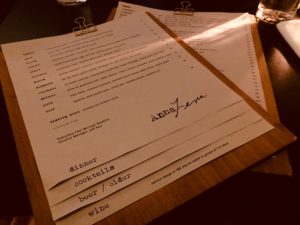 The menu of AnnaLena is elegantly refined. Consists of 12 share dishes creations, each named after the main ingredient and in the description is the full list of the components. There is also a chef tasting menu available, about six courses including appetizers, mains and dessert, with optional wine pairing. Drink menu offers stimulating mixed cocktails, beer and cider, and an extensive wine list.
Appetizers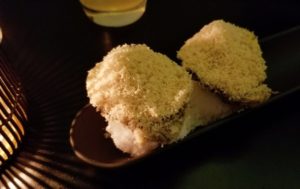 We decided to start with the famous AnnaLena foie gras covered oyster. The top was a snow cap of shaved cold foie gras, silky and smooth that melts in the mouth. Underneath was a jalapeno mignonette and compressed apple paste. Its sweet and sour notes highlighted the clean and meaty taste of the fresh kusshi oyster.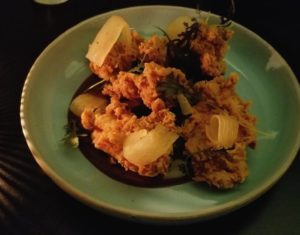 The chicken dish was a comfort food delight with a graceful oriental touch. The buttermilk fried chicken were remarkably tender and juicy inside while the outside was crunchy with a hint of sweetness from the buttermilk batter. The unexpected salty and sweet sesame dashi sauce added a pleasant creamy texture to the chicken, while the pickle radish was a complementing fresh balance.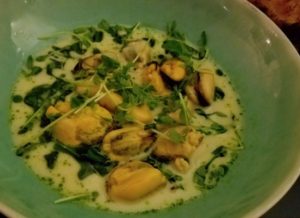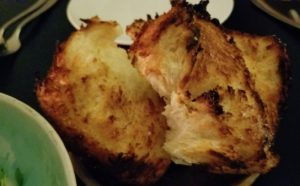 The mussels and torn bread took me by a wonderful surprise. The mussels were already out of the shell, a clever comfort for guests. Cooked in a garlic cream broth with the sweet yet slightly bitter pea shoots, the meaty taste of the mussels were given a complementing fresh taste. The freshly baked torn bread resembled the shape of cloud clusters and had an equally dreamy soft and fluffy interior while the outside crust is crunchy to the taste, a perfect pairing for savouring the delicious broth.
Our Main Dish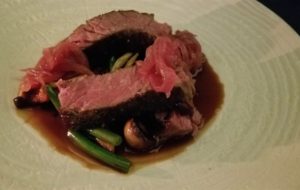 The beef was just perfection. Soft and tender bavette well marinated both inside and out and cooked to just the right texture, plated with an accenting Madeira jus, served with wild mushrooms, a lovely onion jam and adorable gem potatoes. I am greatly fond of how all of the ingredients of this dish were allowed to taste as they would be without anything extra, certainly a refreshing take on beef dishes that I would like to see more of.
Dessert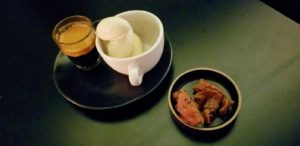 For dessert, a playfully enchanting chocolate covered chicken skin won our hearts. A silky lighter milk chocolate with hints of caramel and sea salt was drizzled on fried chicken skin and chilled. Fingers will get messy but it was all worth it.
The corn-flake ice-cream affogato was the perfect sign off for the night. Watch the ice-cream melt as the hot shot of espresso pours over, just the right sweet bitterness for the drive home.
This is a restaurant for culinary explorers who are looking for an enchanting journey through lively food fare creations. Who knows what delight waits around the next visit?
#AnnaLena #BestofBCRestaurant #BCtourism #Kitsilano #VancouverBC #CobraChomp #KailaSo #Top100RestaurantsinCanada #BCRestaurant #Finedining