Restaurant Name: Wooden Fish Vietnamese Cuisine
Address: 1403 Marine Drive, West Vancouver, BC V7T 1B8 
Phone: 604-926-6789
Website: http://www.thewoodenfish.ca/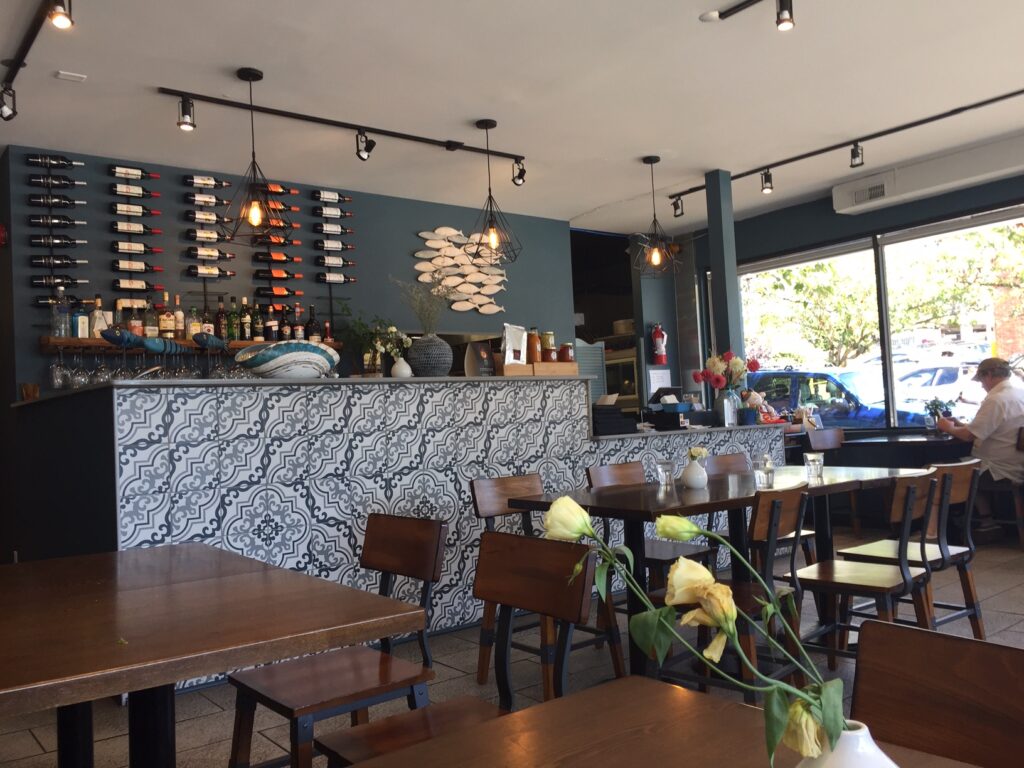 Wooden Fish was one of the very first restaurants we decided to visit for a dine-in dinner since Covid-19 restrictions somewhat relaxed. Prior to Covid, we took to the restaurants for TGIFs, celebrations, and cozy evenings out with great companies. During Covid restrictions, we had to rise above and be our own chefs. It is during this time that we came to crave for authentic hearty cultural cuisines. Thus on a relaxing Saturday evening, on a strange coincidence, we got ourselves a social distance safe table at Wooden Fish.
Appetizer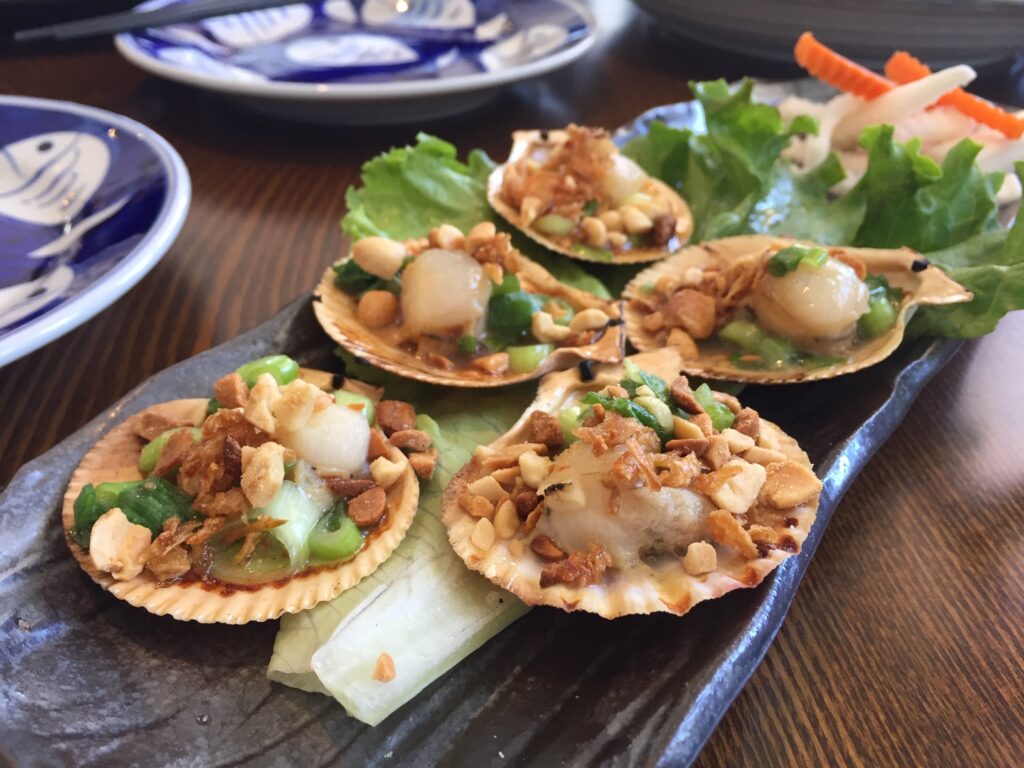 Vietnamese cuisine has a vast array of seafood dishes pending on what's in season. At the time we visit the scallop dish was available. Juicy fresh still on the shell scallops paired with fried garlic is a perfect match. I can't tell what the fish sauce was mixed with that's drizzled onto the scallops. I liked how it toned down the strong fish sauce smell and taste with a hint of sweetness.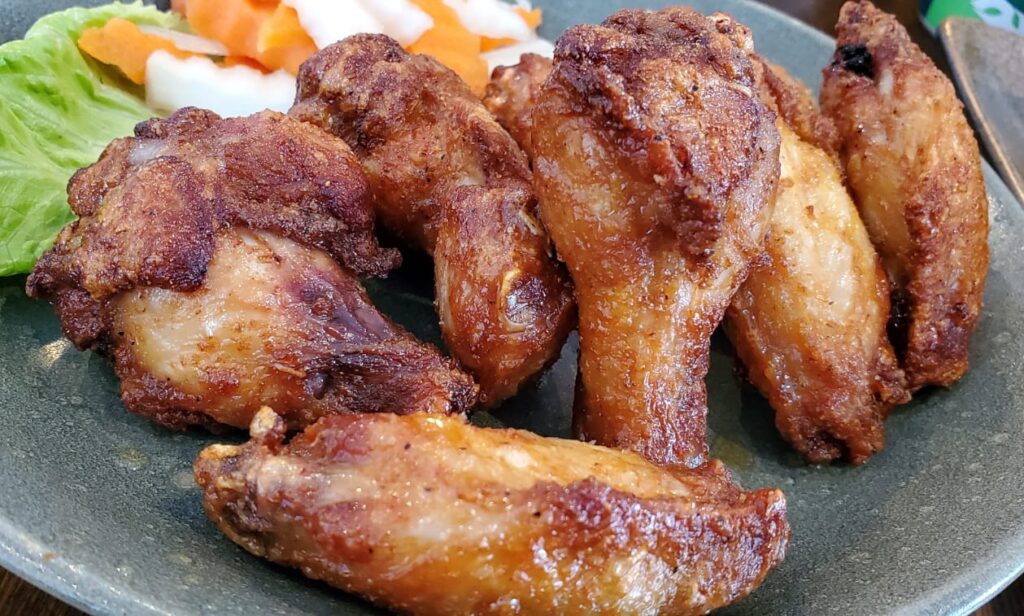 For most Vancouver foodies, this is a dish that needs no introduction. Strong creamy buttery battered chicken wings and small drumsticks deep fried on the outside yet still juicy inside. This is the perfect amount for an appetizer.
Large Dishes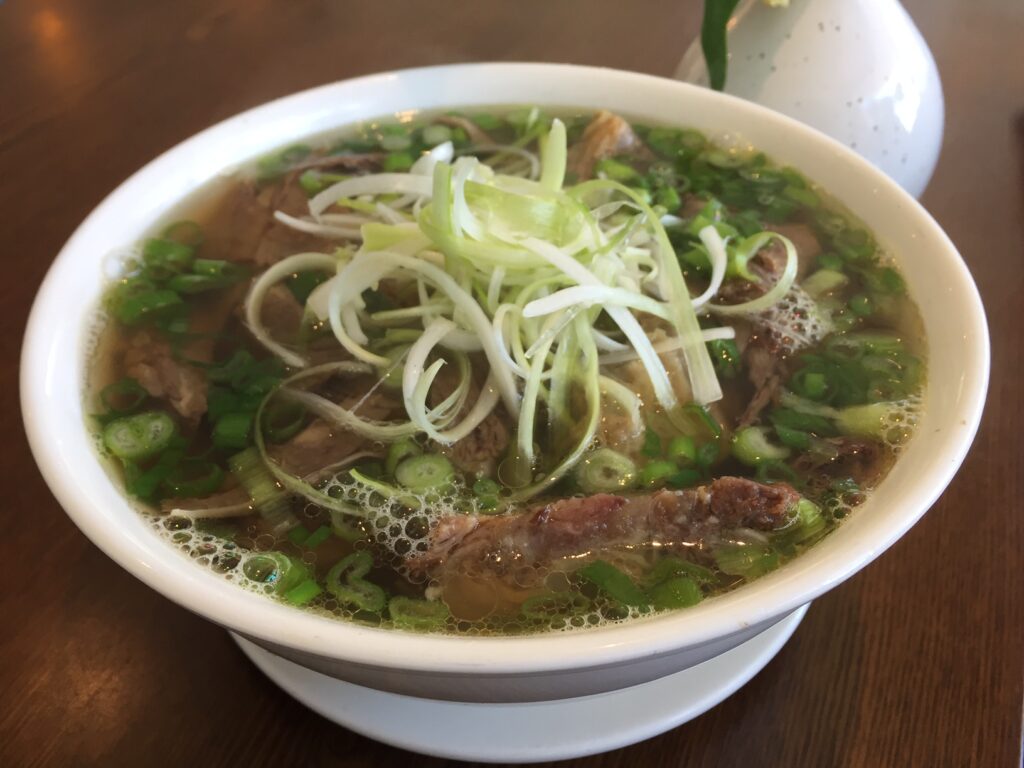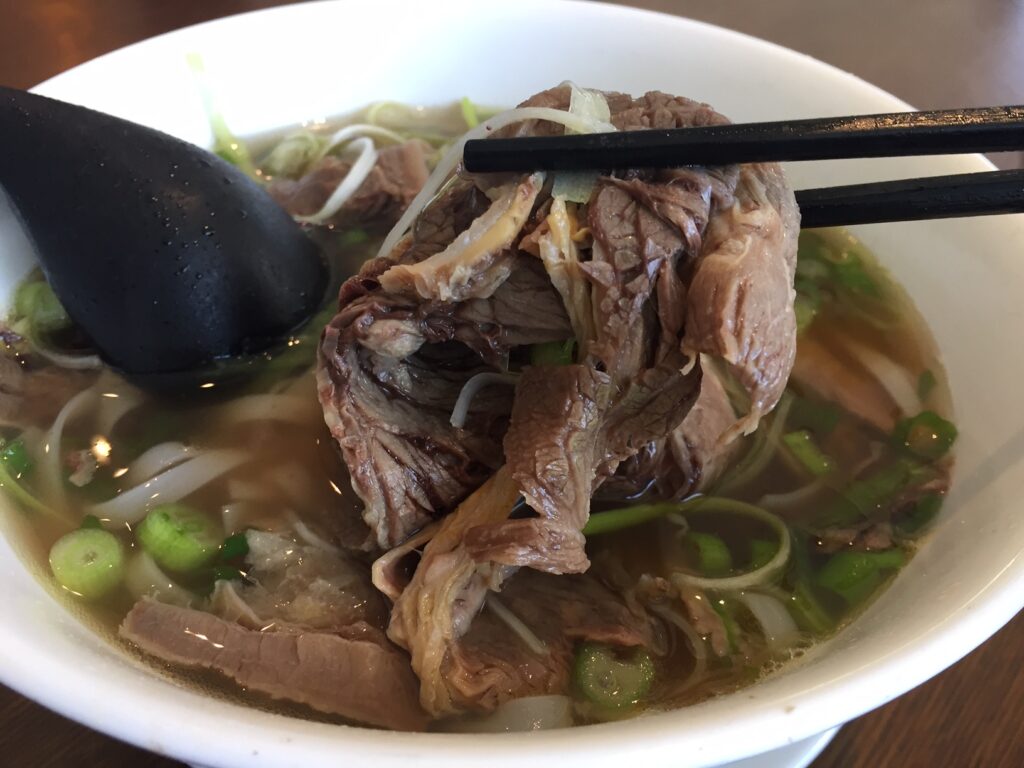 A must try dish: the Hanoi Beef Noodle Soup is a Wooden Fish specialty. Delicious slow simmered beef broth for base, adding a selection of hearty beef flank slices on top of a thicker cut of noodles. This takes two people to finish. Furthermore, if you are super hungry, you can get a free refill of noodles. I hope some braver souls will live to tell the tale.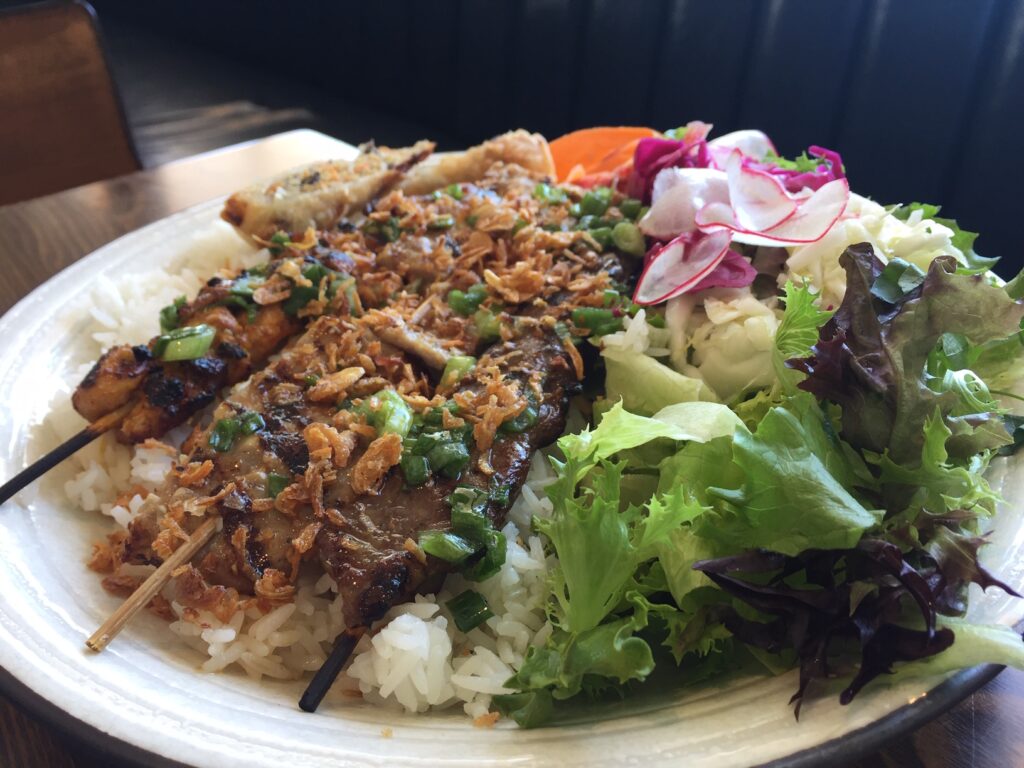 Again, you may want to share this great dish with a friend. Choice of three skewers and choice of a spring roll or a veggie spring roll on vermicelli or rice, served with green mix, herb and fish sauce. The chefs at Wooden Fish are impeccable at controlling the time and heat needed to cook meat. This dish, as well as the deep fried chicken, required a great handle on cooking time to ensure it is crispy and cooked while the inside of the meat stays juicy.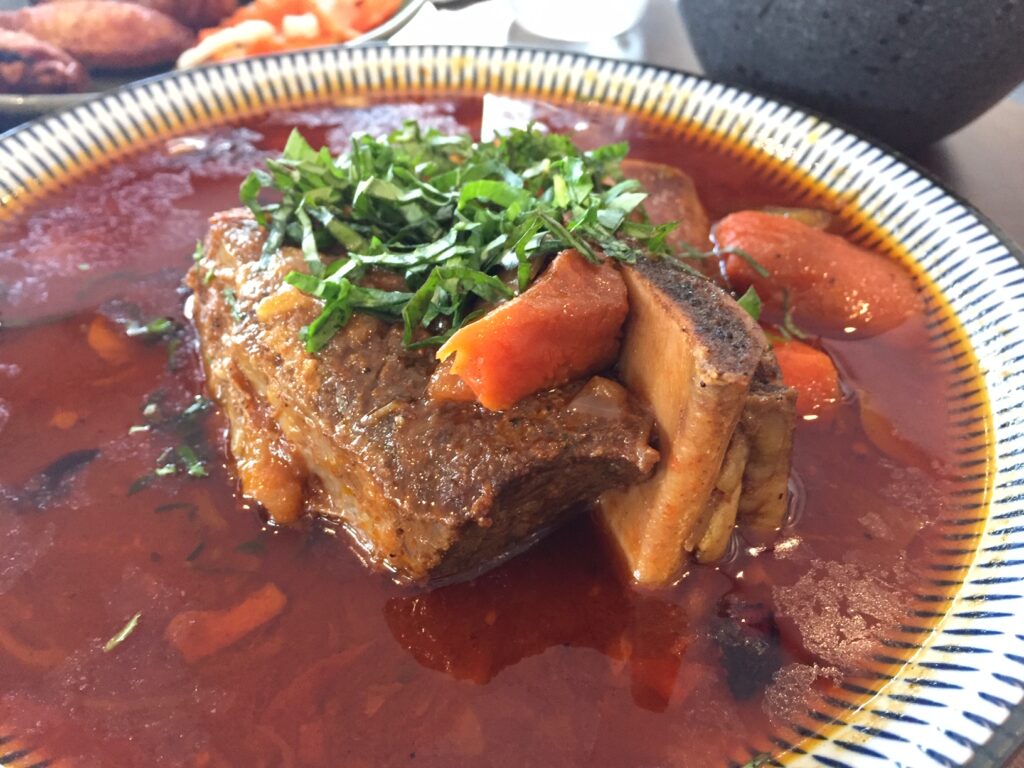 A dish that tells the history of Vietnam. This slow braised rib stew was so tender that it fell off the bone just with some mild workings from the fork. Short rib stewed in a mix of diced carrot, celery, tomato with a Vietnamese kick from lemongrass and star anise, served with rice for me and option for bread for those prefer something to dip the hearty sauce with. It might look small for a main dish. However, with the strong favor and vegetables hiding under the sauce, it does fill the tummy. Again, sharing is caring. Sharing for the win.
Review
We are doing reviews a little differently at this time since a number of changes were implemented to put hygiene and social distancing at priorities, we will not be reviewing service and atmosphere until we fully resume normality of pre-covid dining experience. ( a huge thank you to all the amazing restaurants for giving the best to ensure health safety during the covid times.)
There's no doubt the food prepared by Wooden Fish are amazing. Since our initial visit, whenever we are in the Ambleside area, we tried to visit Wooden Fish again. The Hanoi Beef Noodle was a great dish at great value ($14 and on top you can ask for free refill for the noodles).
While the restaurant is considered a smaller premise, sitting did not feel cramped even under social distancing guidelines, thanks to the large open windows.
There are plenty of street parking nearby and within walking distance to the Ambleside seaside for a cozy stroll after the meal. I highly recommend going in a small group of 2-4 people as tables inside are not that big, while the right amount of food to share among your table.
If you prefer, there's also take out options, including the delicious sauces are packaged for sale. Whether dining in or taking out, Wooden Fish's cozy hearty cuisine will make your meal a lovely and enjoyable one you want to share with family and friends.